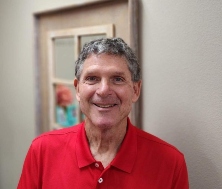 Don Hosack: Registered Securities Principal
Don has been providing investment advice and financial services to individuals and businesses since 1981. His knowledge and experience has helped guide numerous individuals through the complexities of the financial decision process: Don says: "Helping our clients pursue their financial goals is more than investment returns and good advice. It's building relationships that can be trusted and guiding them around the obstacles life throws our way." Don graduated from Missouri State University with a BS degree in Marketing. He is very active with his family, church, hiking and studying the grizzly bear.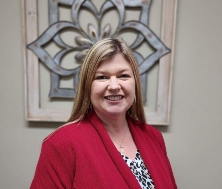 Tina Hallmark – Registered Securities Principal
Originally from Carthage, I came back home to build my business, after graduating from Missouri State University. In the business since 2006, I have worked with mutual funds and variable/fixed annuity companies which helped me gain additional experience to better help direct my clients on the products that manage their needs. I am client focused on individual future goals; not product driven. Before I graduated from Missouri State University, I realized my calling to help others by offering the benefit of my education, knowledge of the industry and professional training to help you pursue your financial goals and leave a legacy for future generations. In my spare time, I like to travel, volunteer in the community with my church and many other various organizations. Most importantly, I spend my time with my husband, Jeff, and daughter, Jovalina as well as surrounding myself with wonderfully grounded friends and family.
Click here to read more about Tina in the "Joplin Regional Business Journal".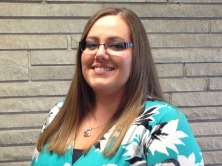 Steffanie McConnell: Office Manager
I am from Carthage and graduated from Missouri Southern. I have over ten years of customer service. I have been with Don and Tina since April 2013. I am so grateful to be a part of a group of people who go out of their way to do what is best for their clients. I help maintain the intricate details of our daily operations while managing client accounts, which allows our office to run efficiently to make sure our clients are our number one priority.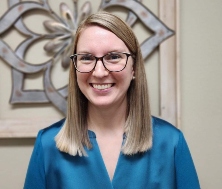 Chelsey: Office Assistant
I am from the Joplin area and graduated from Joplin High School. I believe with over 10 years' experience in customer service that I will be a great asset to Don and Tina and the clients that I will serve. I will be assisting in providing service in setting up, maintaining, and servicing our clients with their accounts. I have been with Don and Tina since August 2022 and I am very thankful to be working with such an amazing group of people. When I am not at work, I spend my time with my husband, Gage, and our beautiful baby boy, Lane. My husband and I are very family-oriented and make it a priority to spend quality time together as well as with our families. We also spend a lot of time with our friends and we love to travel to experience new places and make new memories.